What is LipoMelt, and is it for you?
What is LipoMelt, and is it for you?
LipoMelt, also known as Red-Light Therapy, uses a unique LED light system which causes the fat cell membranes to temporarily alter the permeability of its wall. This brief change allows some of the fat contents to melt from the cell, where it is broken down and then enters the blood stream. It is then either used as fuel for your body, or quickly processed out through your liver.
When used in conjunction with a clean diet, this distinctive process helps your body to burn fat in stubborn areas. Clients undergoing LipoMelt have noticed an improvement with cellulite, reduced fine lines and wrinkles, skin tone, and overall texture. In addition to the cosmetic improvements, clients are also thrilled with the reduction of inflammation and joint pain. Need to see it to believe it? Take a look at some of our client results!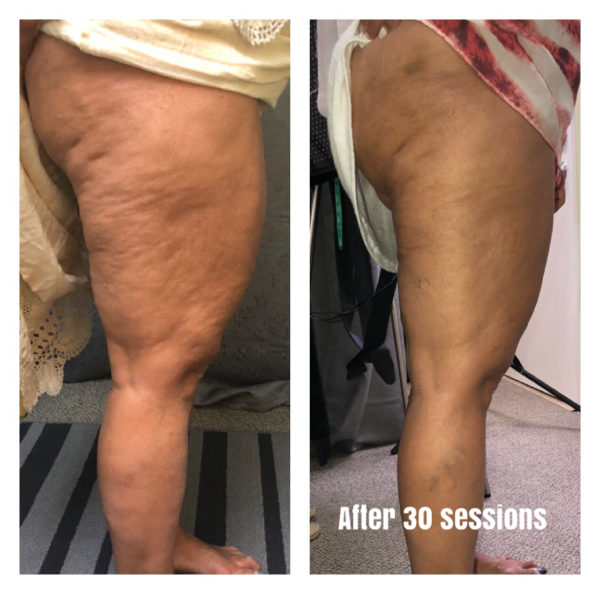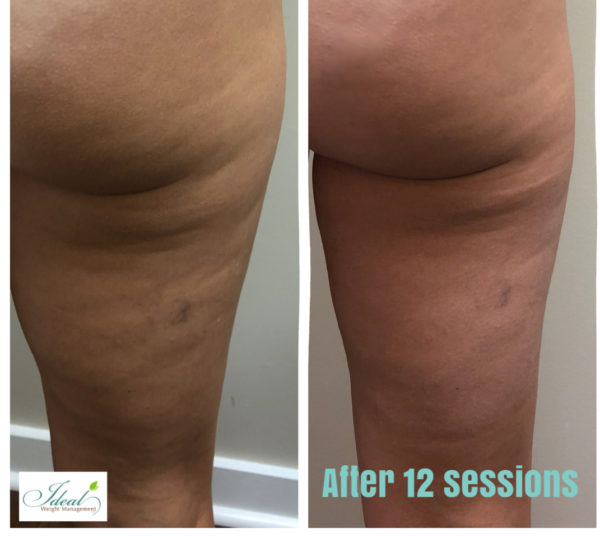 In comparison to more invasive procedures, which can damage cells, LipoMelt is considered a safe alternative, and actually works on improving the health of the cell. The LipoMelt treatment is 100% non-invasive and does not cause any brushing or scarring.
LipoMelt sessions are designed with you in mind. During the relaxing 45 minute sessions, you will be comfortably lying down on a treatment table, where special pads will be positioned in strategic places on the body to get your desired results. This soothing experience is combined with dim lighting, fresh essential oils, and calming music, and by the end of your session you will leave refreshed, relaxed, and rejuvenated.
If you are still unsure if LipoMelt is for you, go ahead and take our quick and easy quiz to find out!