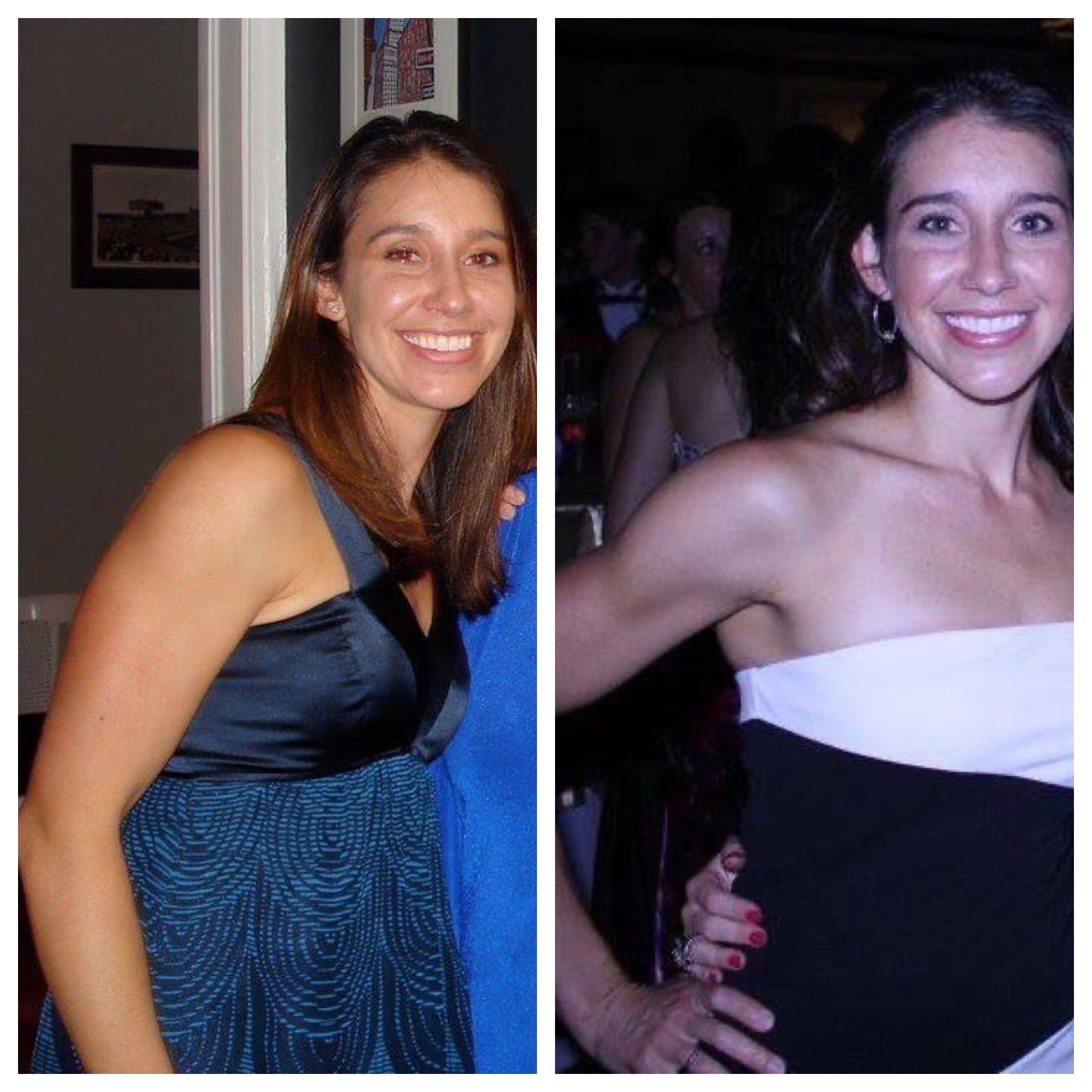 Meet the "OLD ROSE"
True Confession:  I am a sugar addict.  
Some of you only know me as "Rose the Health Coach" and then there are those people that know the old Rose…
The one who loved Peeps so much that she would keep her freezer stocked with them at all times.  The one who would run stadiums only to drink a gas station Icey afterwards.  The one who was so obsessed with Krispy Kreme doughnuts that she even had them as her wedding cake.  The coach that made "Coaches Cookies" and handed out candy to athletes on game days.  And even the one that went so far as to put skittles in her pancakes. Ughhhh, these things are just so embarrassing to admit!  
Yes, I was an absolute sugar junkie for the first 30 years of my life.
I have to introduce the "Old Rose" to you because sometimes she still likes to come back and visit but I am better equipped to settle her down. That little voice can be powerful and very persuasive, but now I can confidently tell you that it gets easier to control.  I have trained my brain, my taste buds and mostly my behaviors and habits so that I can live a healthier lifestyle. So while I still might be a sugar addict, I know exactly how to fight it.
What I didn't recognize back then, was the harm and the toll it was taking on every part of my body. When I started to change my eating habits I was in denial that the headaches, nausea and fatigue could all be part of a sugar withdrawal. After all, I wasn't "that unhealthy".  REALITY CHECK:  Yes….I was craving sugar all the time!  
I started to feel much better. I didn't even know how bad I felt until I felt better.  Energy, skin, puffiness, sleeping and most of all – the cravings….all were changing and I loved the way it felt to feel good!  I felt in control, empowered, and calm.  Just like coming off of any drug, the addiction is still there and lies deep in me but I have tools to protect myself from going back there.  
For those of you that know the "old Rose" thanks for always reminding me of that former life!  Seriously, I am thankful for the journey because I never want to go back to the sugar addict of my younger years and I actually enjoy laughing back at those memories. For those of you that know "Rose the Health Coach", I can promise you, stay the course and stay focused and it gets easier and easier to make the right choice. Lastly, here at IMPACT, we have the tools to help you make this transition too!  With our Moxifit Training, we can transform the WHOLE body (from that mindset all the way to the physical body).  We would love the opportunity to show you too what it feels like to leave those old habits at the door and live your best life!
In Health and Wellness,

Rose Gleichowski