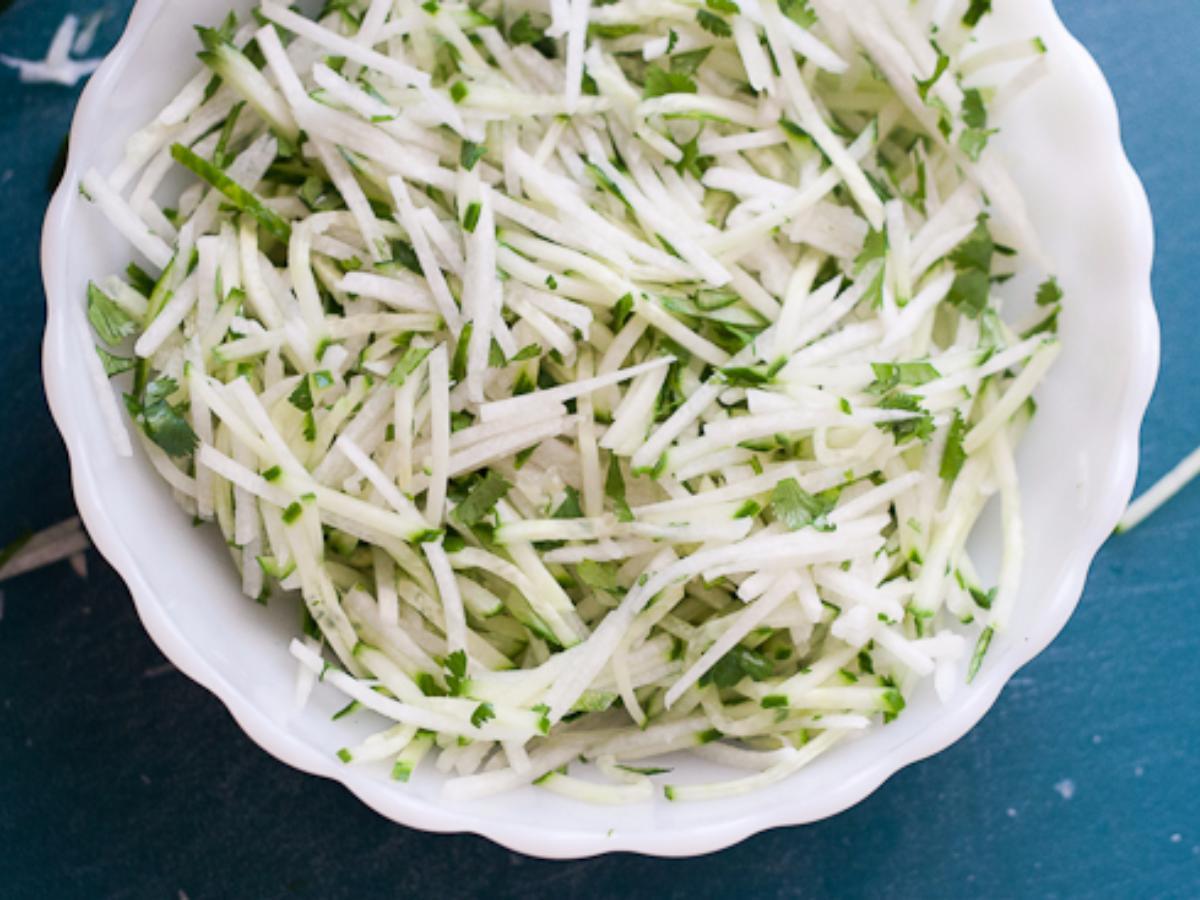 Jicama: Our New Favorite Veggie!
Jicama, pronounced "HICK-ah-mah", also referred to as the "Mexican yam" or "Mexican turnip", is the crunchy cool vegetable we've all been craving, and didn't know it.
Jicama can be found in most grocery stores in the produce section and can be found whole (looks like a big turnip), slices, and even as tortillas!  If buying it whole, the skin on the outside needs to be peeled away, to reveal the white, crisp, watery texture similar to apples.
The refreshing sweet flavor of Jicama makes it the perfect snack for the summer heat and can be easily incorporated into an array of recipes.  It is perfect naked or you can add a squeeze of lime or cinnamon.  You can create a Jicama Slaw by combining Jicama, chopped cilantro, salt and pepper, and sprinkle lime juice.
Jicama fries are always a good addition to your bunless burger.  Just slice them into matchstick size and toss with 1 tsp olive oil and salt and pepper.  Roast at about 425 degrees for 20 minutes (or until desired texture is achieved).
Not only does jicama help satisfy the need to crunch and helps with fruit cravings, but it is also a great source of vitamin C and fiber.  Add jicama to your list today and lets talk about it at your next appointment.
Co-written by Rose and Emily