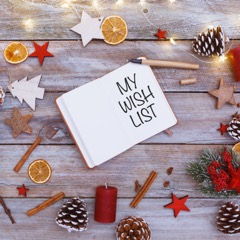 Your Top 5 Kitchen Essentials
The health hustle is real…and cooking healthy meals for the family can be time consuming and overwhelming.

 

Of course, our champion of all kitchen essentials is a crockpot.

 

You do have to get pretty friendly with your crockpot and know how it cooks.

 

The older ones will cook slower (which we prefer) but the new ones are hotter and cook faster.

 

When getting a new crockpot, we recommend cooking your first few meals in it on a day that you can frequently check on your meal to make sure you don't burn it or overcook it. 
We compiled a list of our favorite must-have kitchen gadgets that can help you stay focused and eating healthy all year long.

 

In creating this top 5 list, we took into consideration ease of use, storage space, cost, clean-up, and versatility.

 

We have already done all the research here on our recommended brands in hopes that we can make your Wish List a little easier. 
#5
There are many spiralizers on the market and we've wasted our money on several of them before settling on the Veggie.  The smaller hand-held ones are simply too much work and difficult to clean.  This one is designed well, pretty inexpensive, and easy!  Your zoodles will come out perfect for that pasta alternative and much more fresh than buying them in the store.  It is bigger to store than the handheld ones and really only used for zoodleing, but we still love it!
#4
Number 4 on our list is a Nutribullet.  Larger than the original Magic Bullet, the Nutribullet can hold your shakes blended with lots of vegetables.  It's great for blending your shakes smoothly and is smaller and easier to store than a big blender.  You can even drink right out of the cup!  This is an excellent gift for the college student or that person that loves drinking smoothies.  When the blades get dull, it's easy to order replacement blades so it should be in your kitchen for years to come.  The only downfall is that it's pretty loud and there's almost too many cups and accessories.  Other than that though, we love having a Nutribullet in the kitchen.
#3
Another great blending tool is the Cuisinart Smart Stick.  This is smaller storage and far less expensive than the Nutribullet.  It stores easily in a drawer and clean up is a breeze.  It is important that you get one that has a motor strong enough to cut ice or you'll be regretting your purchase.  We love this 900 watt one from Cuisinart because it's powerful and still a great price.  You can purchase just the Smart Stick or there are additional pieces such as a small food processor and a whisk that both can also be attached to the stick.  The only downfall to this item is that, if done wrong, you can make a mess because it doesn't have a top on it for blending.  It's great for smoothies and also the perfect tool for blending soups and vegetables.
#2
This is probably the most versatile of all the kitchen gadget recommendations…the electric skillet.  The truth is, the main reason this is on the list is because of how clean it keeps your kitchen!  You can cook all your vegetables and meat all in one dish, making clean up easy!  Instead of having multiple pots and pans on the stove going at once, with the 12 by 12 electric skillet, you can just do it all in one dish!  It's a little big to store, but you can also probably get rid of several pots and pans to make this one work.
#1
If you like roasting vegetables but don't have the time, you will really enjoy your Big Boss Air Fryer.  Meat can easily be cooked in the Big Boss as well and even at the same time as the veggies.  Think about one meal cooking all at the same time!  There are many Air Fryers on the market and we specifically selected this one because you can layer food so that you can cook multiple items, it's made with glass (not plastic) so you can see your food cooking, and it's the perfect size for the entire family.  Clean-up is easy because you can cook your entire dinner in the Air Fryer.  Think of brussel sprouts on the bottom layer with pork chops on the top layer.  It is larger to store than other kitchen accessories so if you don't have much space, this might not be on the top of your wish list.